The beaches of Riccione
BEACH
At the legendary Romagna lifeguards with whom we're affiliated (between zones 38 and 42) you will find many interesting services:
Bathroom 38 Anna and Marcello
The Dadi family manages this large and beautiful bathhouse since the early 90s.
The beach is cleaned daily and the low and linear backdrop is perfect for the safety of children and families.
Bathroom 38 Anna & Marcello is located just 200 meters from the Magda hotel and features many services, such as:
Dogs reserved area
Beach Volleyball field, table tennis and foosball
Cabins equipped for children and play area
Hot showers, boat storage, satellite TV, parking for bicycles
Bathroom 39 Maci Beach
Maci is an extrovert, friendly ad operous lifeguard, in his area the atmosphere is playful and cheerful.
On Sundays it regularly organizes the cocomerata and the aperitif, has SUP and Slikeline tables to try, children's area.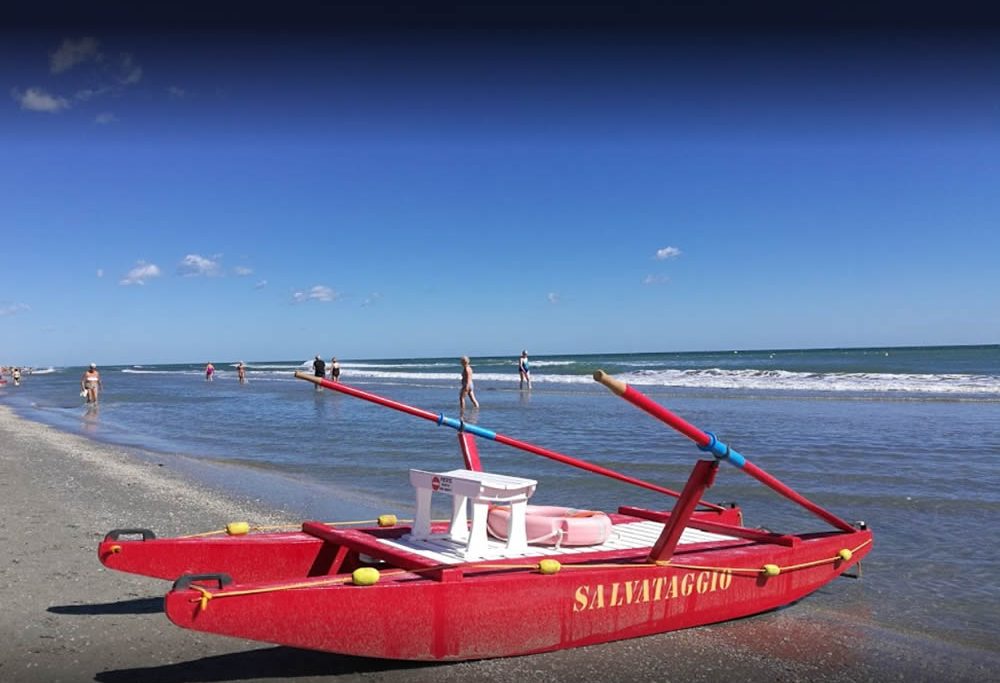 Bathroom 41 Severino and Silvia
Severino, also known as Mastrobeach, and his daughter Silvia, excellent right arm, are ready to welcome you with their sympathy and experience, accumulated in 50 years of work done with pleasure.
Here are the services included: hot shower, indoor and outdoor bike parking, parking for motorcycles and cars, picnic area, gym and bowling green.
Special care is reserved to disabled people, with a well-equipped bathroom and an armchair for swimming in the sea.
Paid services (at reasonable prices): Table football, massage mattress, Arena beach tennis.
Bathroom 42 Primo
Far from the chaos of the city, wide and quiet, it's the area where you can have fun and relax with the whole family.
There are services for every need, multipurpose beach tennis and beach volleyball playgrounds, a nice equipped Technogym gym.
An entertainment service for adults and children and a safe and fenced play area just a few steps from the umbrellas.
Relaxation and wellness area with lounge with newspaper service.
There is also Wifi, refrigerator and microwave, Nursery and Baby toilet, a reserved area for our dog friends